No need to stop in town for your snacks and fishing supplies, Scotties Convenience Store offers a little bit of everything to help make your day on the lake more enjoyable.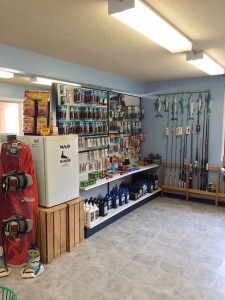 Fishing Tackle
For the avid angler we have lures of all types, fishing rods and reels, fishing licenses, fresh bait, downrigger accessories, weights of all shapes and sizes and fish nets*.
(*Better get a big one, we have some monsters in this lake!)
Batteries
If your boat needs a battery, tie-down rope, fuel lines, bumpers life vests or radio's, we have it. If it's special, we'll get it for you.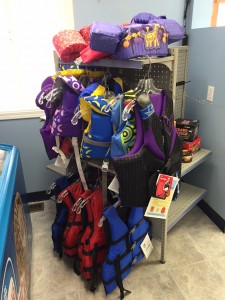 Supplies For that day-trip up the lake
Don't forget to pack some food, soft drinks, sandwiches, chips and candy bars. Our stock is fresh and our prices fair. Remember when its hot, we always have lots of Party ice and Block Ice on hand. Styrofoam coolers if you need them as well.